Sky x AURORA Doll Plush Set
Along the starry path,
Wind whispers under the moon.
Listen to the rhythm of life,
Gentle souls dance in tune.
Let the smallest light,
Fill the largest room.
With the melody in heart,
We pierce the darkest gloom!
The Sky x AURORA Plush Doll Set comprises of a soft posable plush doll, two interchangeable outfits, one STAR protector and two very special STAR features. You can customize the appearance of your plush doll with your own choice of clothing, accessories, and even hairstyle - just like a real Sky kid! With two STAR features, you can get the Wings of AURORA and a special instrument with the friends you're holding hands with for a limited duration. You can also scan the STAR Protector on the Sky x AURORA Doll Plush's forehead to verify the authenticity of this item. 
Who is AURORA?

AURORA is a singer, songwriter and record producer from Norway, whose genre-defying music has been described as "ethereal" and "like heaven on Earth." A deep personal connection to Mother Earth and all living creatures shines through her work, which explores beauty and darkness as a way of healing and growing. AURORA's open heart and bold spirit made her the perfect collaborator with Sky, working together to create an interactive musical journey to remind us that we are all "Born Into The Light."
STAR Feature

WINGS OF AURORA ACCESSORY: Scan the STAR to wear the Wings of AURORA with the friends you're holding hands with for a limited duration.

MINI INSTRUMENT PLUSH: Scan the STAR to get an instrument with the friends you're holding hands with for a limited duration.


Learn more about STAR Features...
STAR Protector

SKY x AURORA DOLL PLUSH: Scan the STAR Protector on the Sky x AURORA Doll Plush's forehead to verify the authenticity of this item. Learn more...
Size & Details

Sky x AURORA Doll Plush Set
Product size
≈100mm × 60mm × 275mm
Main materials
Fabric: 100% cotton
Stuffing, other parts: synthetic fiber
Yellow outfit: synthetic fiber
Green outfit: 100% cotton
Product weight
≈415g
Package dimensions: 260mm × 365mm × 110mm
Designed with gratitude by thatgamecompany
Usage Tips

Caution

This product contains small parts. Do not swallow.

The product contains sharp corners and edges.

Keep away from high temperatures or open flames.

Please remove all packaging materials before giving them to children. Retain the packaging information for future reference.

Important information

The doll may be slightly deformed due to compression during transit. Please gently press to restore the doll's shape.

Do not machine wash, dry clean or bleach any parts of the product. Clean with light-colored wet towel. If the product is wet, please allow it to air dry. Do not tumble dry or leave under the sun for extended periods. Quickly compress and decompress the doll after fully-dried to restore fluffiness.

Avoid contact with sharp items to prevent damage to the product. Be gentle when changing the outfit.

Care instructions (wig)

New wig can be worn without washing. Soak, gently wash regularly with warm water and shampoo and rinse. Allow the wig to air dry.

Store on a model or doll to prevent deformation.

Use a wide-tooth comb to gently brush the wig. Do not forcefully brush when tangled, apply hair detangler before brushing instead.

The wig has been heat-treated before. When styling, please keep the heat source under 248°F (120°C) to prevent damage.
All Purchases Are Made to Order and Final

All pre-order purchases are made to order and final. Pre-orders cannot be canceled and are non-refundable. Our production goal is to acquire accurate pre-order quantities to ensure minimum production waste while offering high product quality. All payments are due at checkout, including sales tax and shipping costs. Duties and taxes incurred at customs, if applicable, are the responsibility of the customer.

Please note that the suggested delivery dates are not guaranteed, and delays may occur, mainly due to the nature of our production model and shipment held by customs. thatskyshop is not held liable for any unforeseen delays during the release or shipping process. We will ship the package once all items are ready for orders containing multiple items. The Lightseeker Umbrella requires special packaging and will be shipped separately from the rest of your order. For more information, please visit our Pre-order Page.
Pictures Shown Are for Illustration Purposes Only

Pictures shown are for illustration purposes only. While we work to ensure the information on our website is correct and current, actual product details such as colors, materials, and packaging may vary for product enhancement. A compatible device is needed to use STAR products, and additional updates may be required.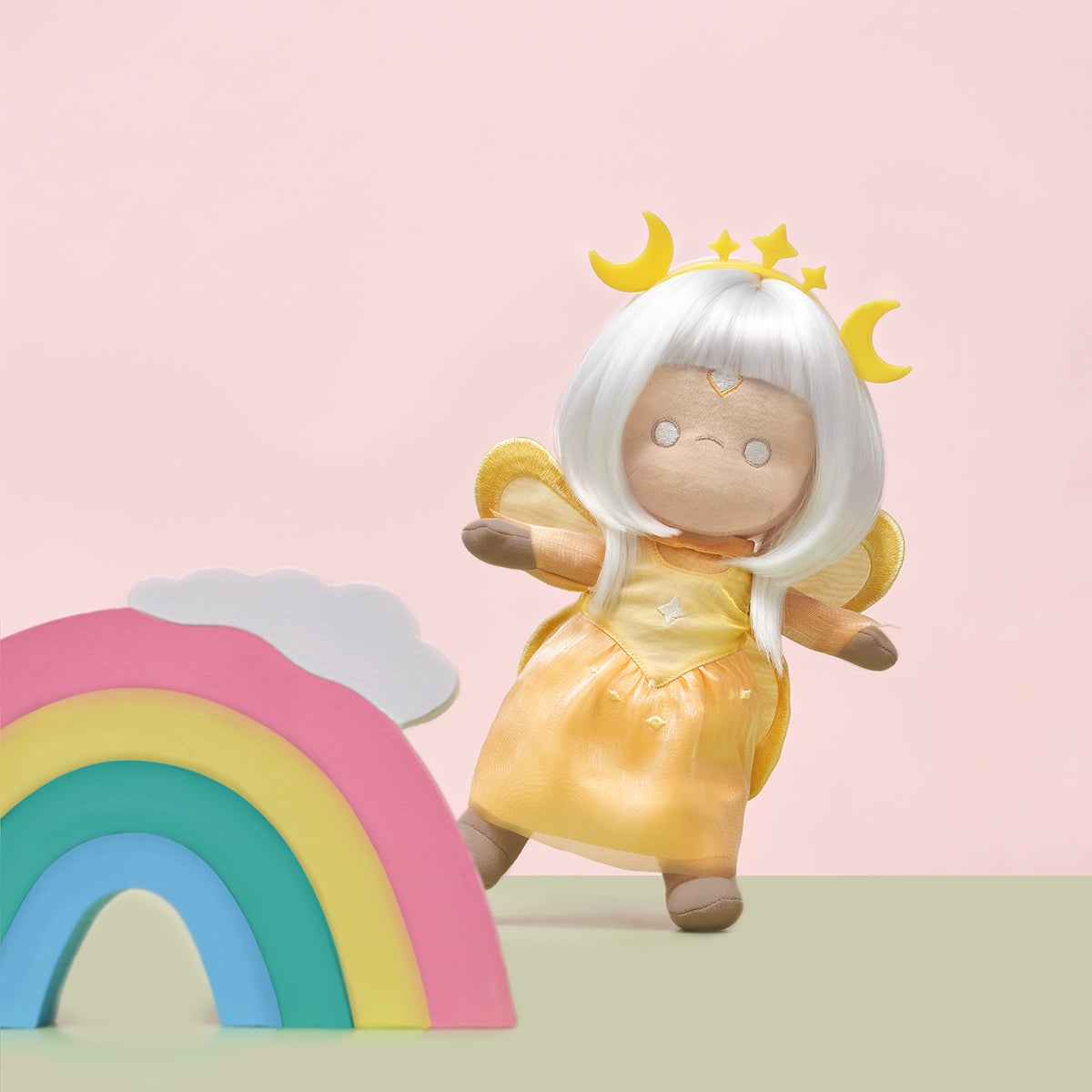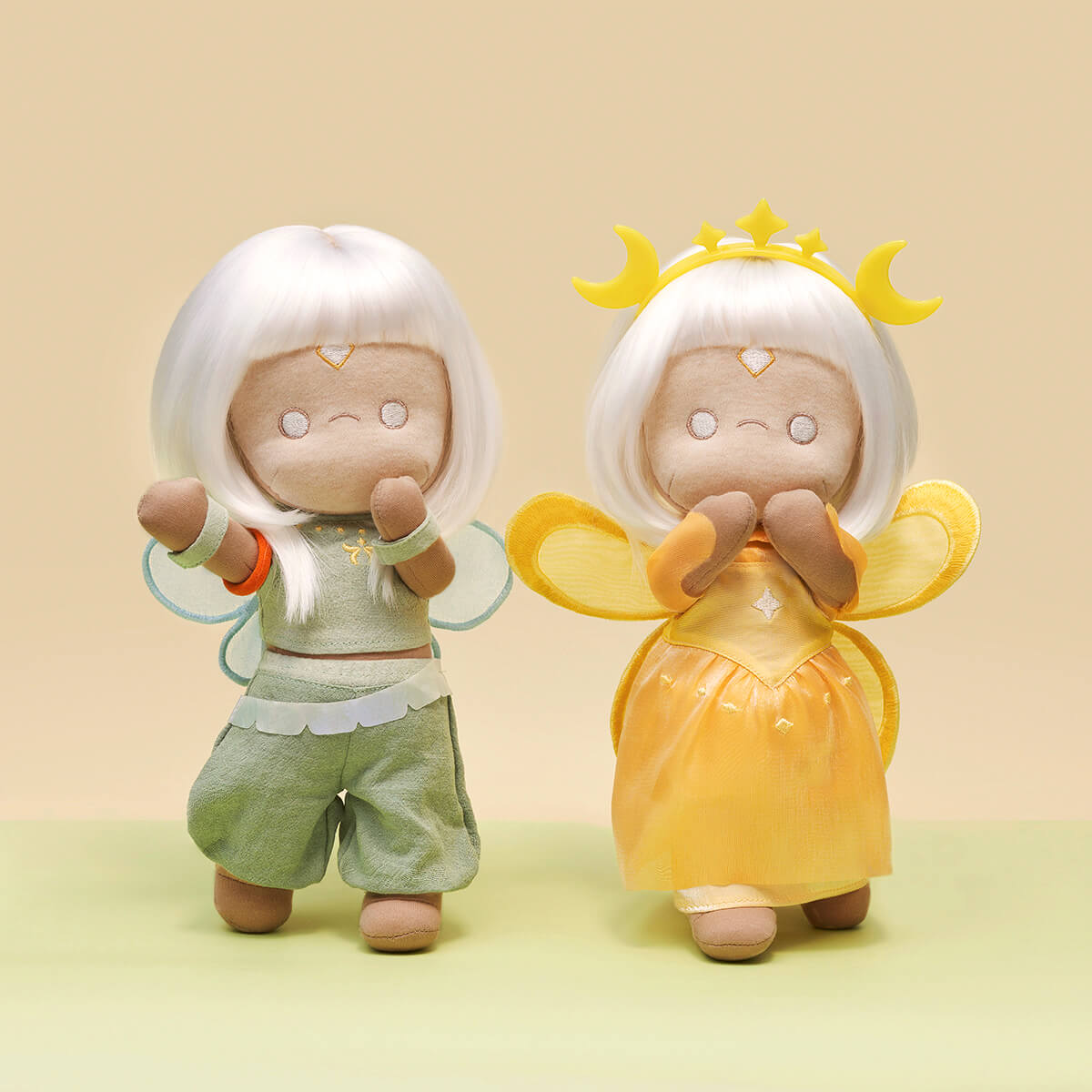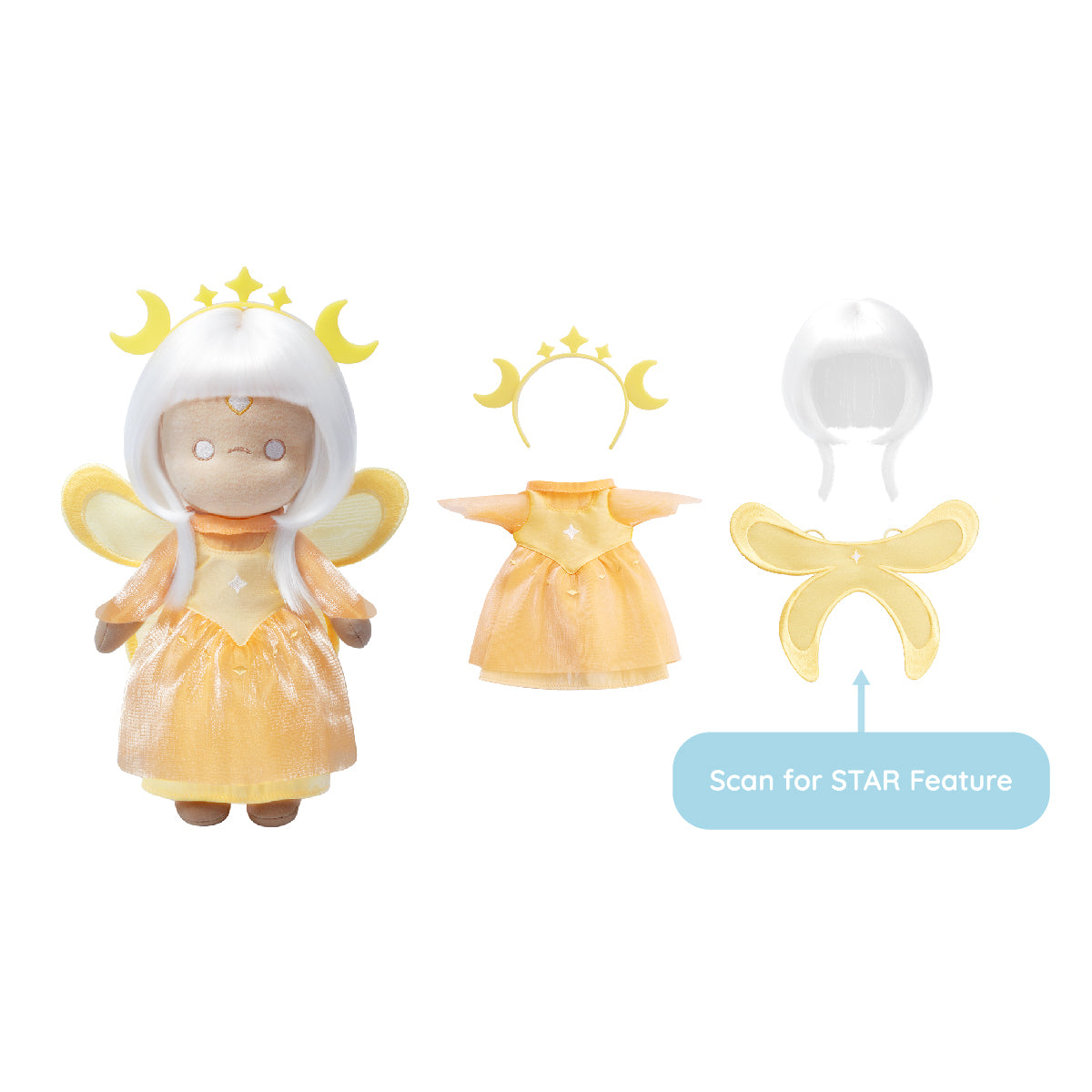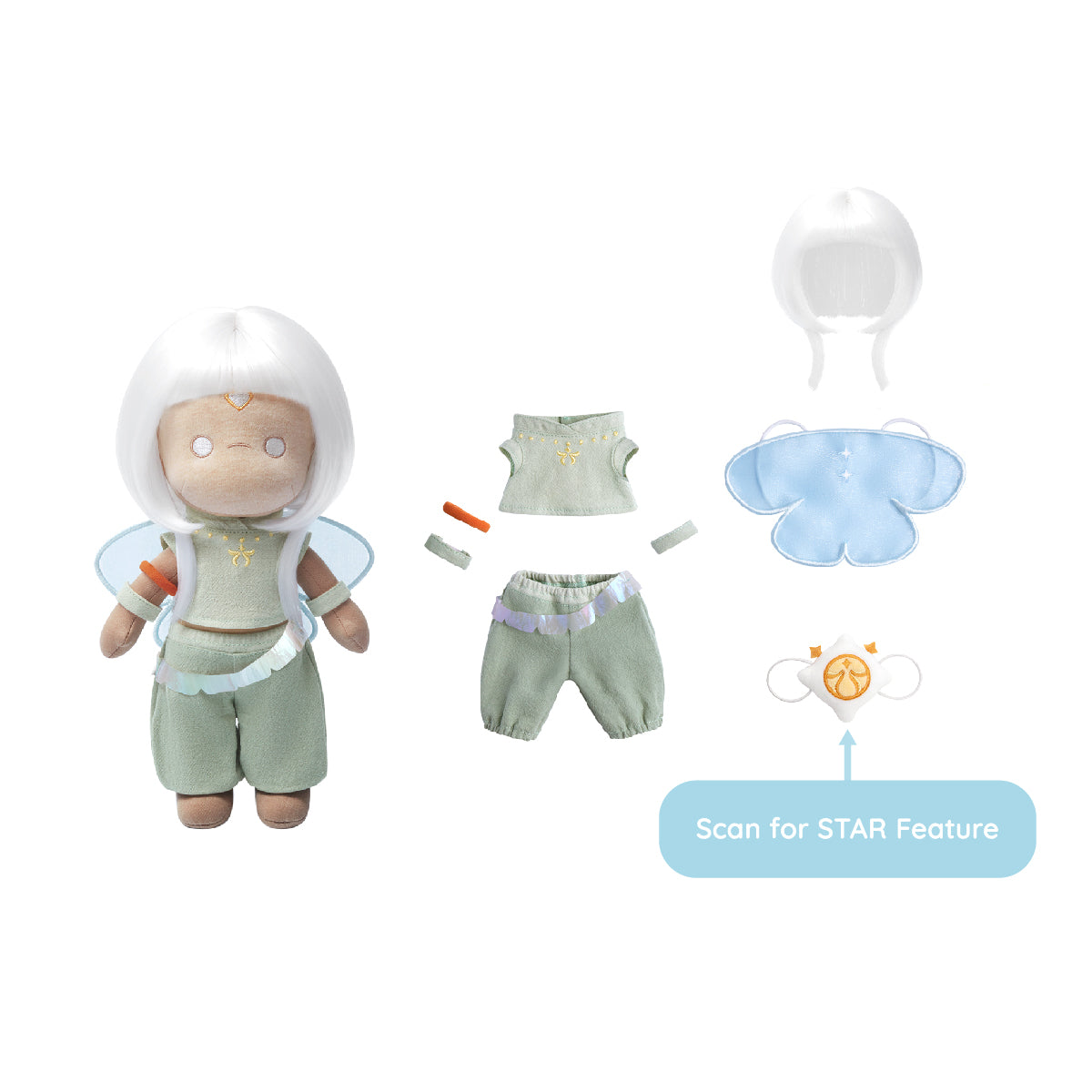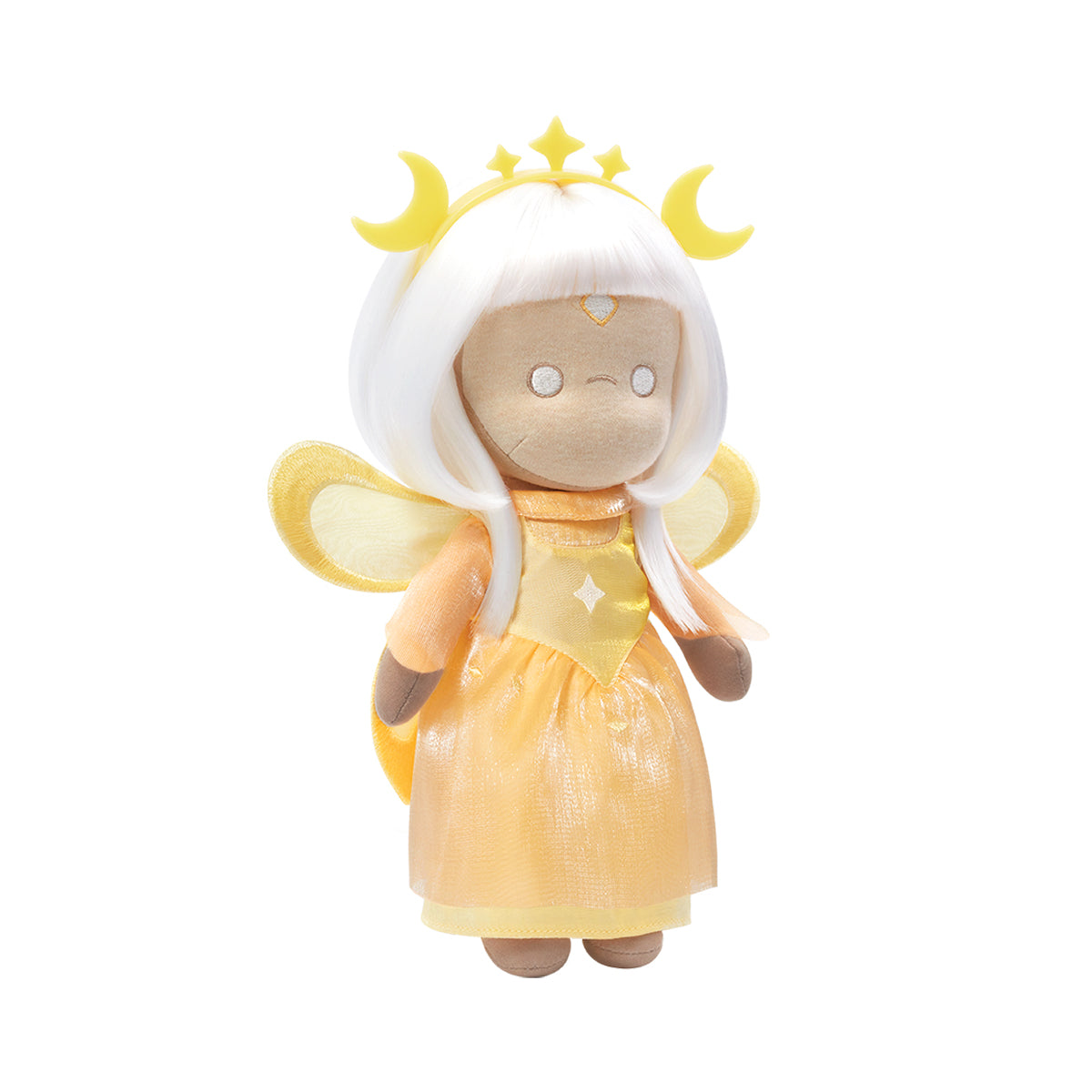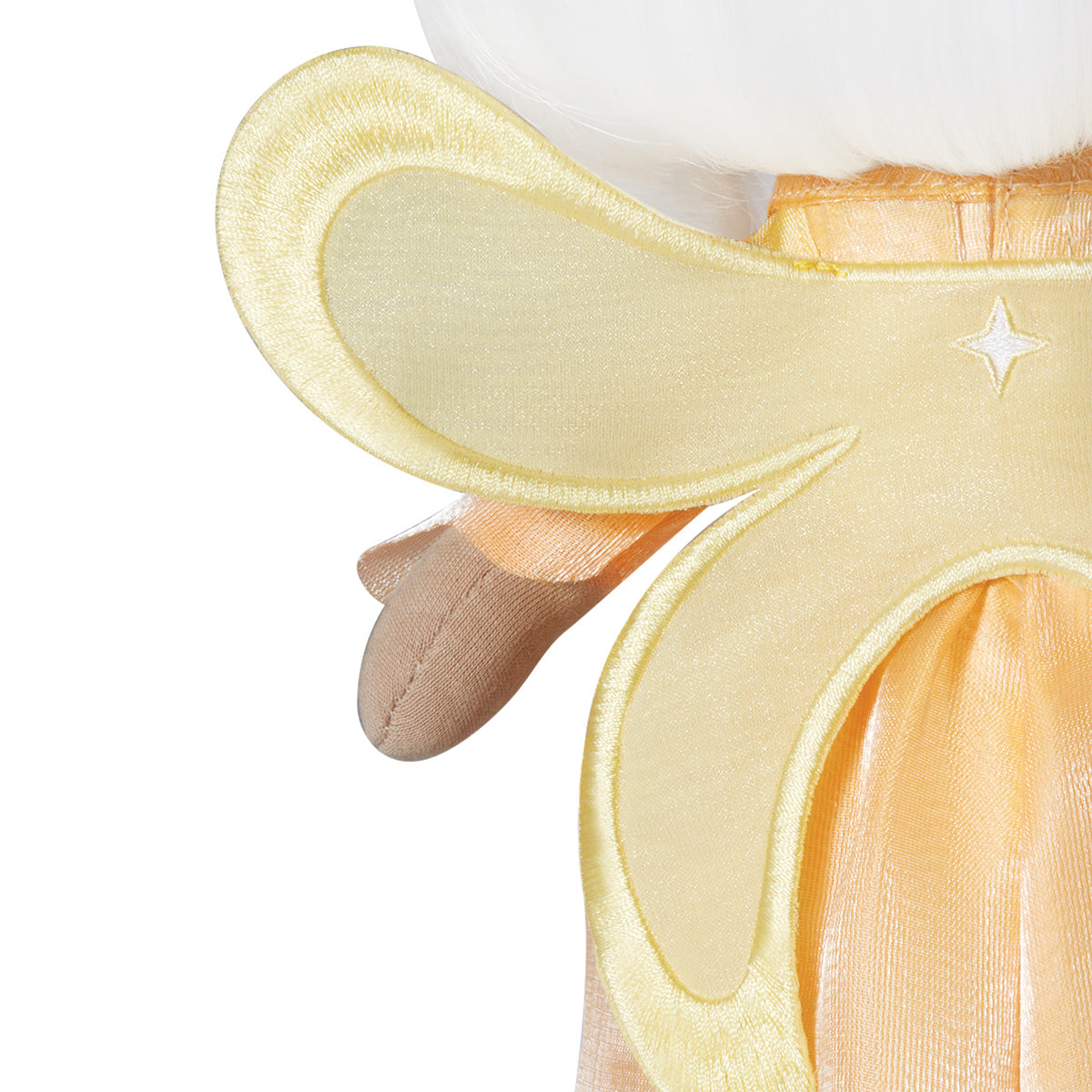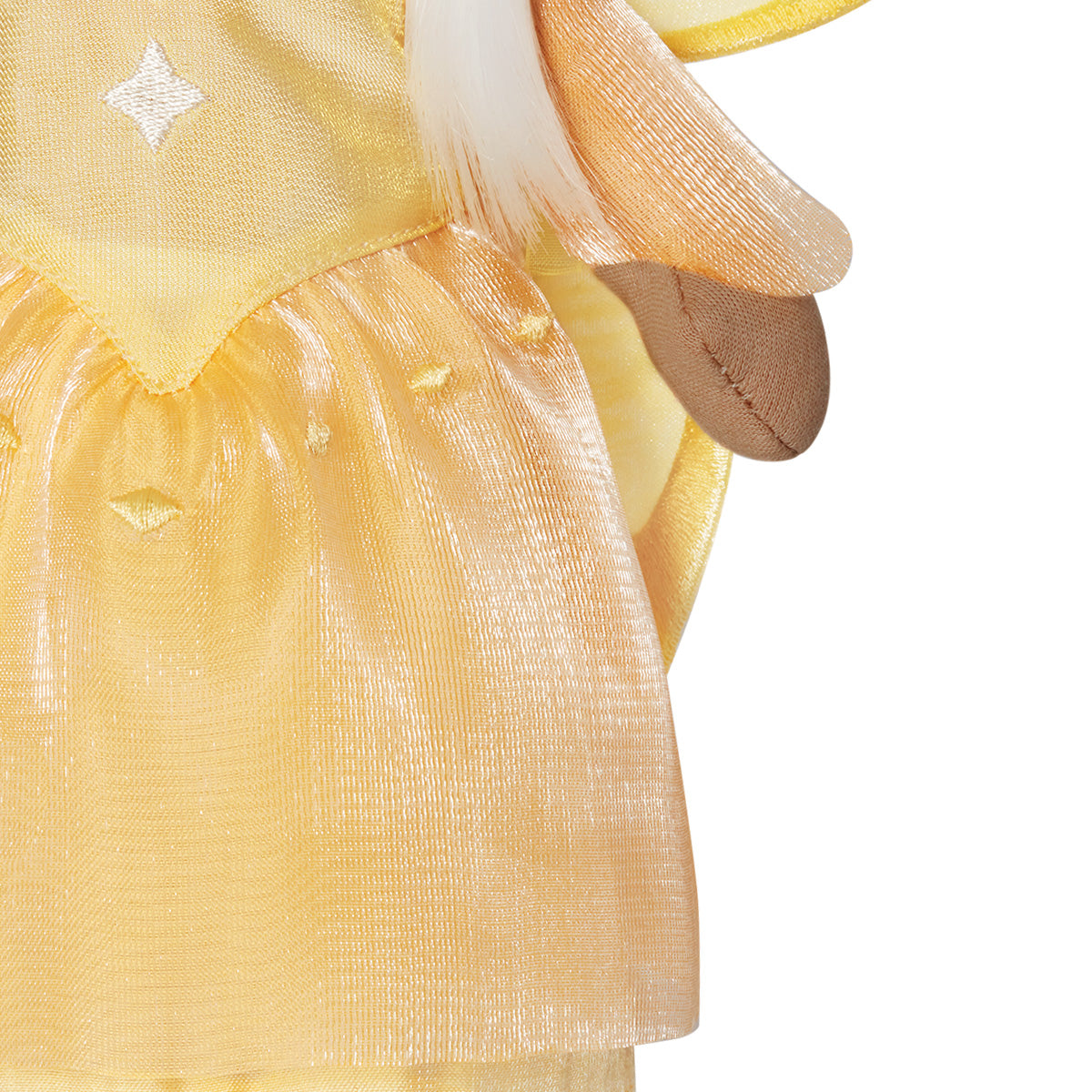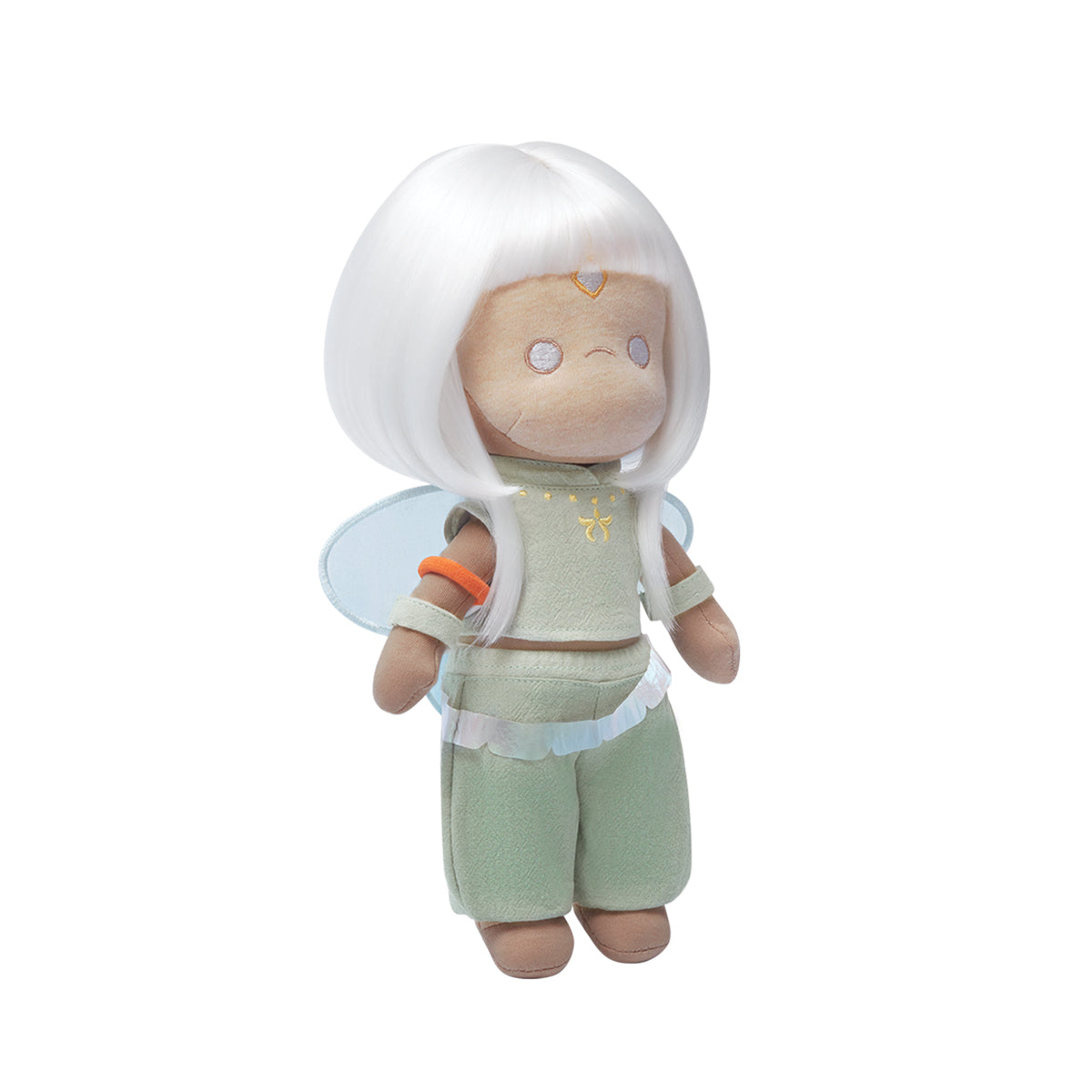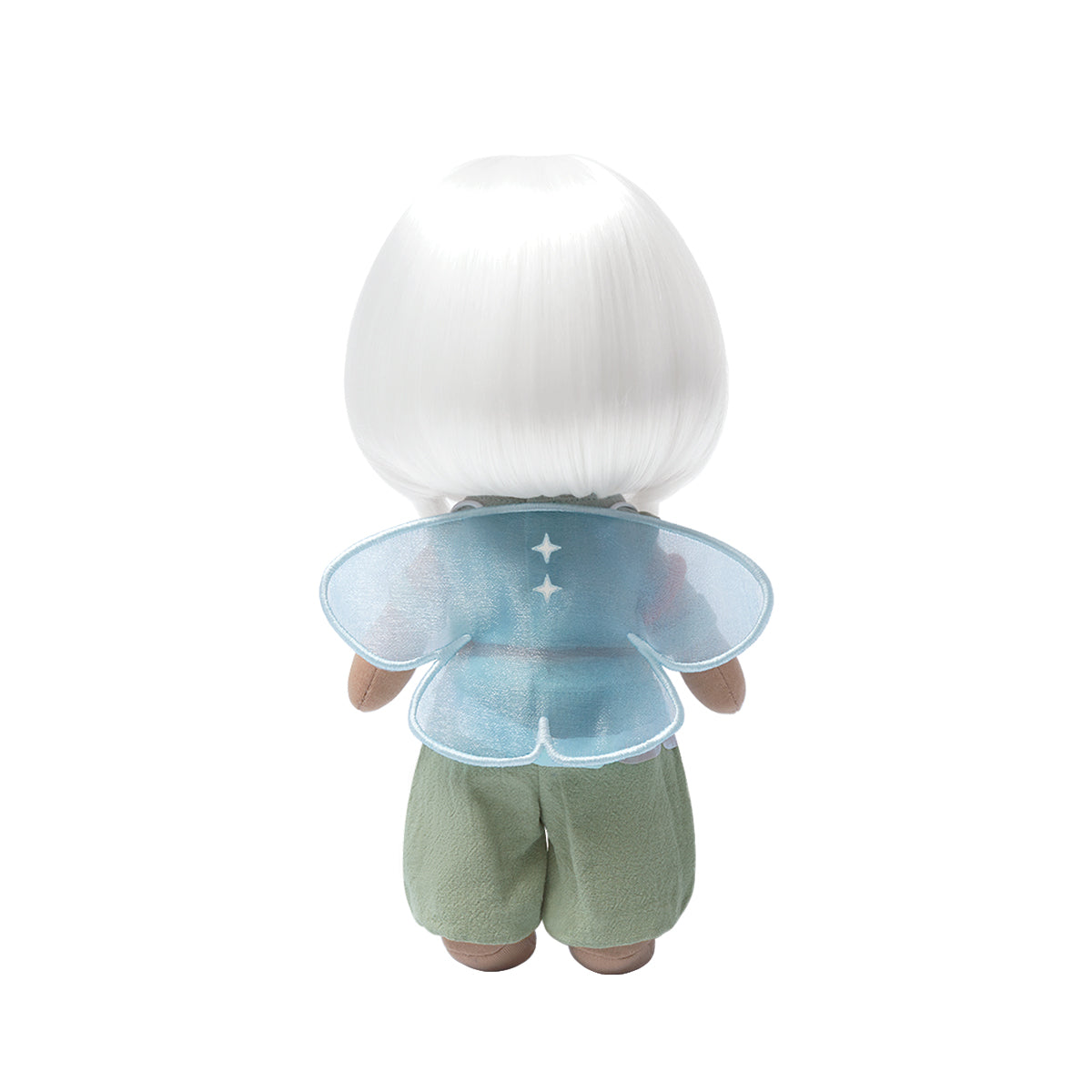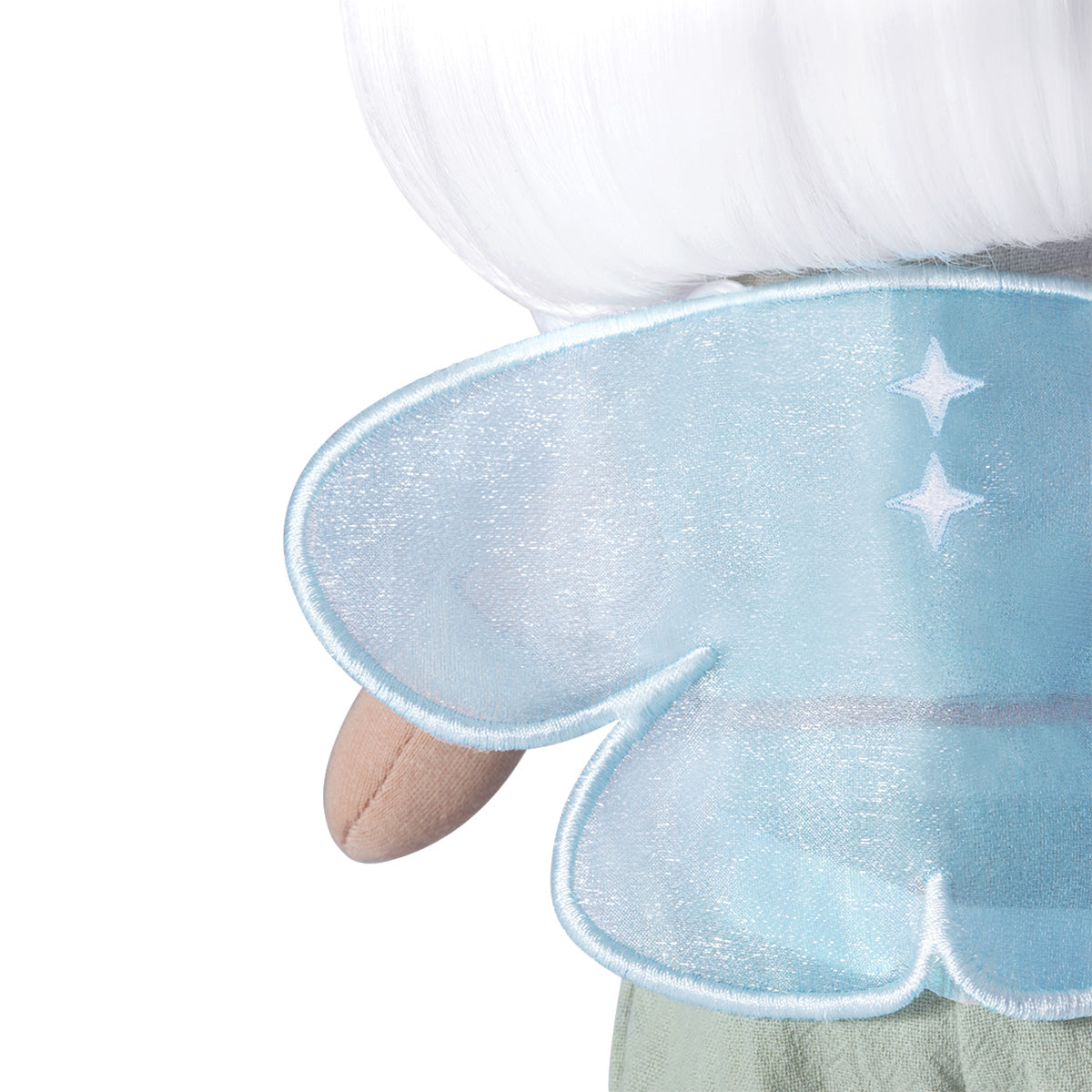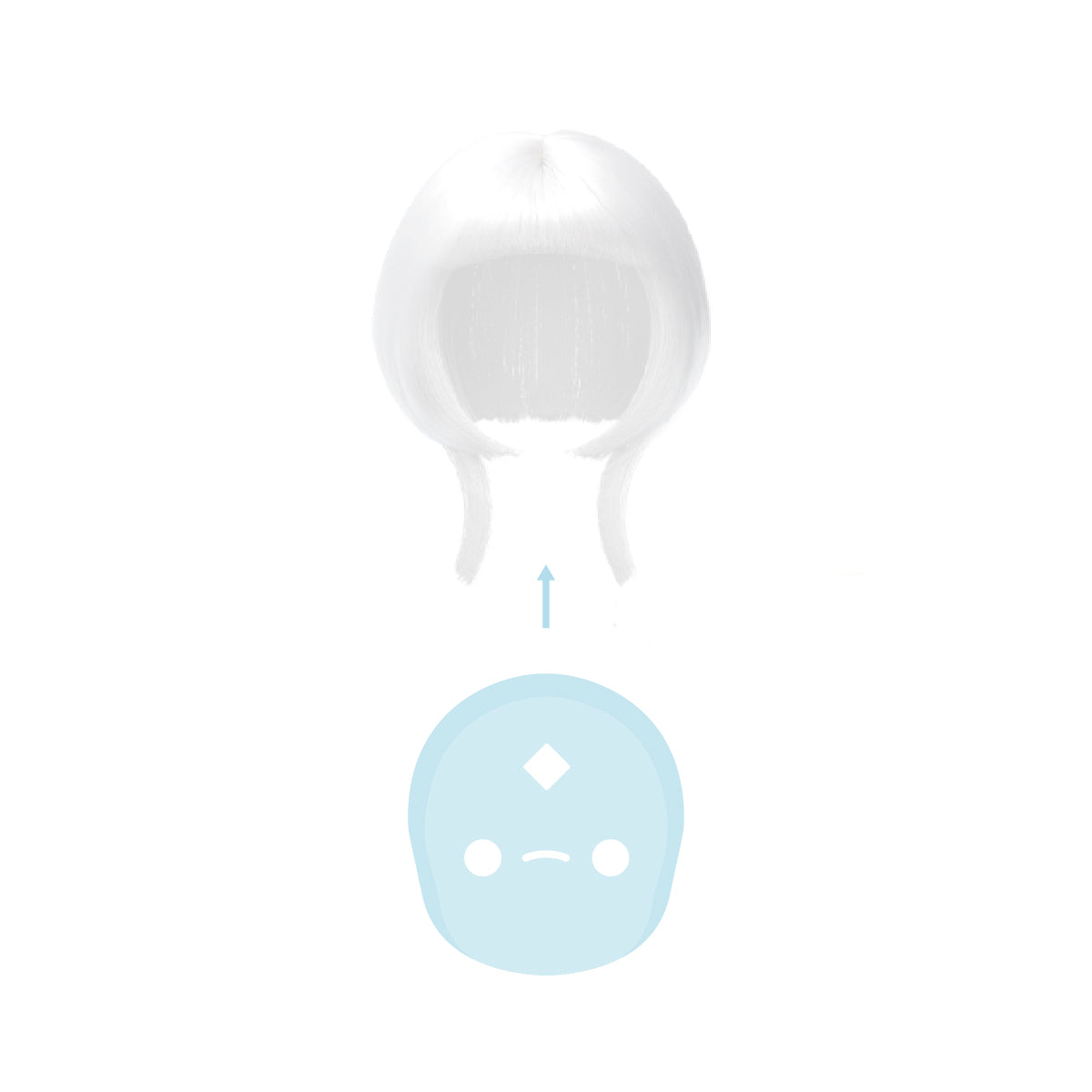 Frequently Asked Questions
What is STAR?

STAR Features are a fun addition to some of our merchandise. You can find it in the shape of a STAR! It utilizes NFC technology that strengthens Sky Children's connection between the online and offline experience. Each STAR comes with a unique feature based on the item's design, which can be scanned with your compatible devices to activate fun in-game features.

Similar in function to STAR, STAR Protector is also a chip developed based on NFC technology. Due to their unique qualities, we have added them to certain products to help test the authenticity of the products, in addition to the holographic laser stickers included on each of the packaging. By scanning the STAR Protector in Sky, the game can tell you if the plush toy is official and genuine based on the information from the chip.
How many times can STAR features be used?

An unlimited number of times! STAR features are designed with a single duration combined with a cooldown to allow multiple uses.
How many STAR products can I bind to my Sky account?

Infinite amount. However, there is an exception for paired pins, including the You and I Pins and Soulmate in Sky Pins. You will need to finish linking the first pin to a friend before binding a second pin of the same kind.